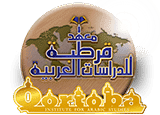 ruqayyah sheikh
UK
Honestly speaking both my daughter and I enjoy your classes. You are a great teacher Mashallah.You are professional, dedicated and put alot of effort into the classes.
I am amazed at how much my daughter has learnt already in this short time Alhamdulillah. I have also learnt alot myself.
JazakAllah khair for all your hardwork.
The admin team provides a great service. They deal with my issues quickly. The institute is also great and I always recommend it to many friends and family. May Allah reward the teachers and the entire team of Qortoba abundantly. Ameen